Sharing my geeky love of pop culture, including my passion for sci-fi, classic and horror film, plus the occasional foray into conventions, festivals and other fun stuff.
I am a Tampa Bay Pop Culture Reviewer for Examiner.com, and a contributing writer at SciFi4Me.com, where you will find a vast array of sci-fi news and reviews, interviews and cool links to other science fiction sites.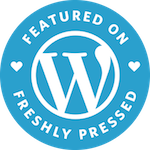 Monthly Archives
Error: Twitter did not respond. Please wait a few minutes and refresh this page.